In the dynamic landscape of business, seizing opportunities to elevate your brand is crucial for success. AfroTech Conference, a beacon of innovation and diversity in the tech industry, offers a unique platform for businesses seeking impactful sponsorship opportunities.
Sponsorship Impact
For forward-thinking companies, making a substantial impact in the tech industry often requires a presence at leading events in innovation, diversity, and connectivity. As a key player in those areas, the AfroTech Conference, powered by Blavity Inc., provides a unique platform and diverse pathway for companies to make a substantial impact. Blavity Inc.'s leadership and the AfroTech Conference team recognize the significant need to create a dedicated space for these companies to thrive.
Furthermore, the AfroTech Conference sets itself apart by offering unique sponsorship opportunities and deep cultural connections. It sets the stage for leading brands to create impressionable experiences through dynamic activations. With nearly 30,000 tech enthusiasts, entrepreneurs, and visionaries in attendance, this year's AfroTech Conference offered sponsors the ultimate platform to make a significant impact.
Additionally, this powerful energy filtered through the Austin community and transformed a major city into a vibrant hub reminiscent of a college campus homecoming.
Unforgettable Experiences
This year's conference, much like its predecessors, showcased significant growth. Attendees flocked to enrich their skill sets with engaging sessions led by industry leaders. They also explored new job prospects on the expansive Expo floor. Furthermore, attendees were treated to visually captivating and innovative brand installations from a number of our incredible sponsors.
These notable brand installations embodied the spirit of AfroTech. Additionally, they provided exceptional avenues for companies to engage with top-tier talent, enhance brand visibility, and nurture an inclusive work environment.
Let's delve into four standout brand activations meticulously integrated into this year's AfroTech conference, leaving an enduring impact on attendees!
Lexus: Igniting Innovation
Lexus, known for its innovation, made a remarkable impact at AfroTech. Their engaging activation in Culture Park featured:
An Instagram-worthy photo booth
A sneak peek of the 2024 TX 350 SUV
In-person recruiting
An exciting musical backdrop
Lexus leveraged this immersive experience to solidify their position as industry innovators. Their dynamic presence allowed them to connect with an influential audience actively pursuing opportunities with forward-thinking companies.
Twix: Sweet Connection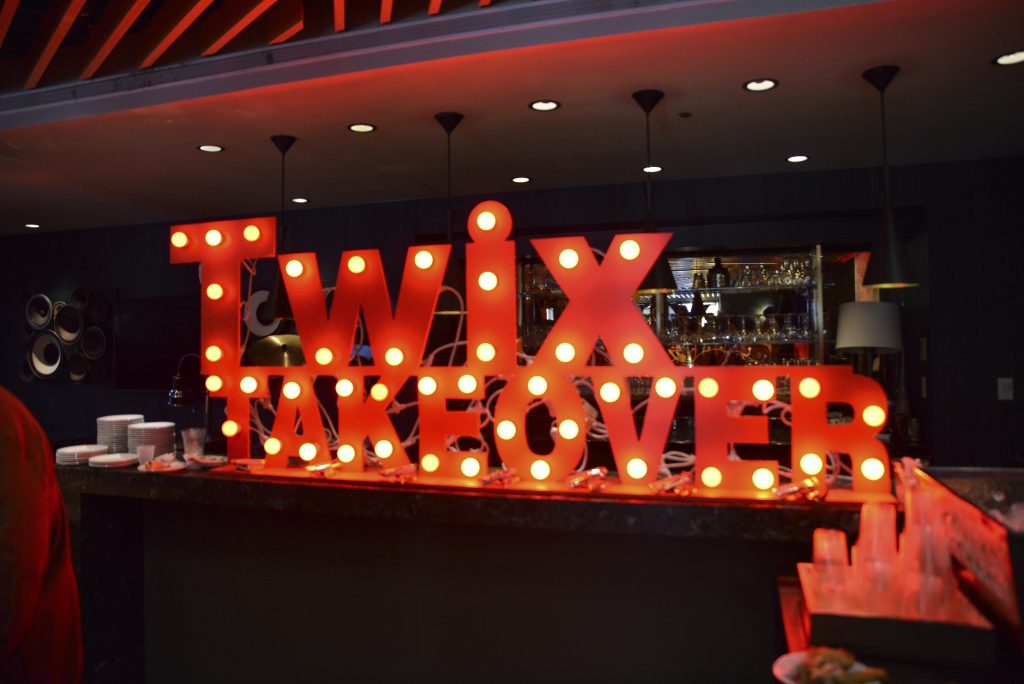 Twix used the AfroTech Conference as a platform to connect personally with attendees. In collaboration with Blavity.org, the team presented the "Scholars Experience" college reception, an event that united a diverse group of college students, alumni, and educators for an immersive experience, featuring a(n):
Visually stunning event space
Branded photo booth
Caricature artist
Abundance of delicious Twix candy
By doing so, Twix positioned itself as a sweet addition to the tech conference, drawing such positive attention that the event space quickly filled moments after the doors opened.
McDonald's: Elevating Youth Leadership
Blavity was thrilled to partner with McDonald's to continue amplifying their support for remarkable African-American youth in their communities. All year long, McDonald's supported the 2023 Black & Positively Golden Change Leaders, ten brilliant, young, Black leaders who work every day on amazing initiatives in their communities. The Change Leaders joined us on stage at the AfroTech Culture Park for a thought-provoking conversation about their personal missions to make positive changes in their communities.
McDonald's also brought their famous McDonald's Fry Truck to AfroTech Culture Park to provide everyone with a complimentary bag of McDonald's legendary, mouthwatering fries.
This innovative approach highlighted McDonald's commitment to the black youth community and left a flavorful and lasting impression on the attendees.
Mastercard Learning Lab: Shaping Future Leaders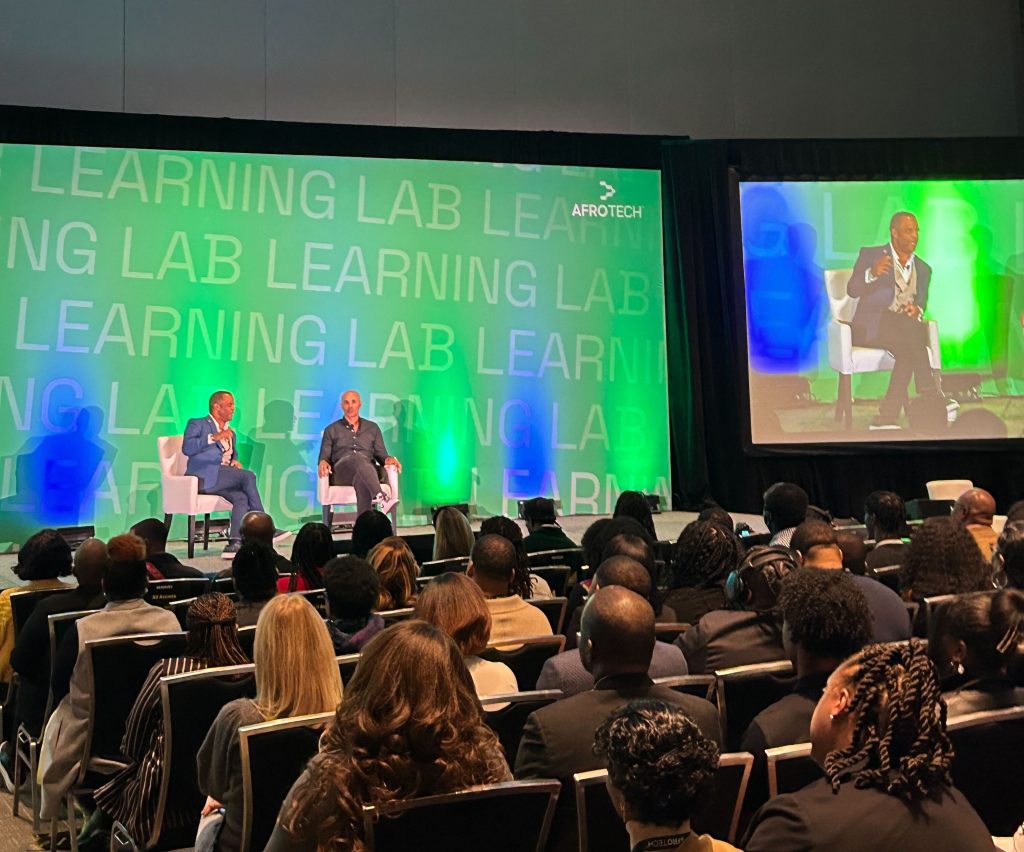 Mastercard's Learning Lab at AfroTech was a resounding success, offering valuable insights and knowledge to an engaged audience. The event drew a packed crowd. It delved into the essential aspects of driving financial access and empowerment. Key highlights of the session included:
The significance of access in driving financial inclusion for all
Strategies, technologies, and resources to establish financial freedom
Steps individuals can take to change their mindset about money
Mastercard's initiative not only demonstrated its dedication to educational growth but also exemplified its commitment to connecting with and empowering talented individuals. Learn more about how Mastercard is opening doors for creators and changemakers with Access Amplified.
Amplify Your Brand
Unlock the success that awaits your brand! As you see, AfroTech's sponsorship opportunities offer diverse pathways for brands to connect, engage, and make a substantial impact. Whether you seek brand recognition, job recruiting, or building connections with future leaders, AfroTech opens the door to endless possibilities.
Join us as a sponsor at AfroTech 2024 and let us help you make an impact that resonates in the tech industry and beyond. Elevate your brand and connect with the influencers shaping the future of tech.