As we mark our 9th year in business, we want to take a moment to express our heartfelt gratitude to the incredible Blavity Inc. community that has supported us every step of the way. It has been a remarkable journey composed of unforgettable milestones, incredible people, and a series of big and small moments in which we've positively impacted the lives of the people in our community.
When our founders, who met in college, embarked on this adventure in 2014, they shared a common vision: to create a platform that would elevate and amplify the diverse voices that make up the tapestry of the Black community. Today, we are proud to see that vision come to life through the stories we tell, the perspectives we share, and the change we inspire.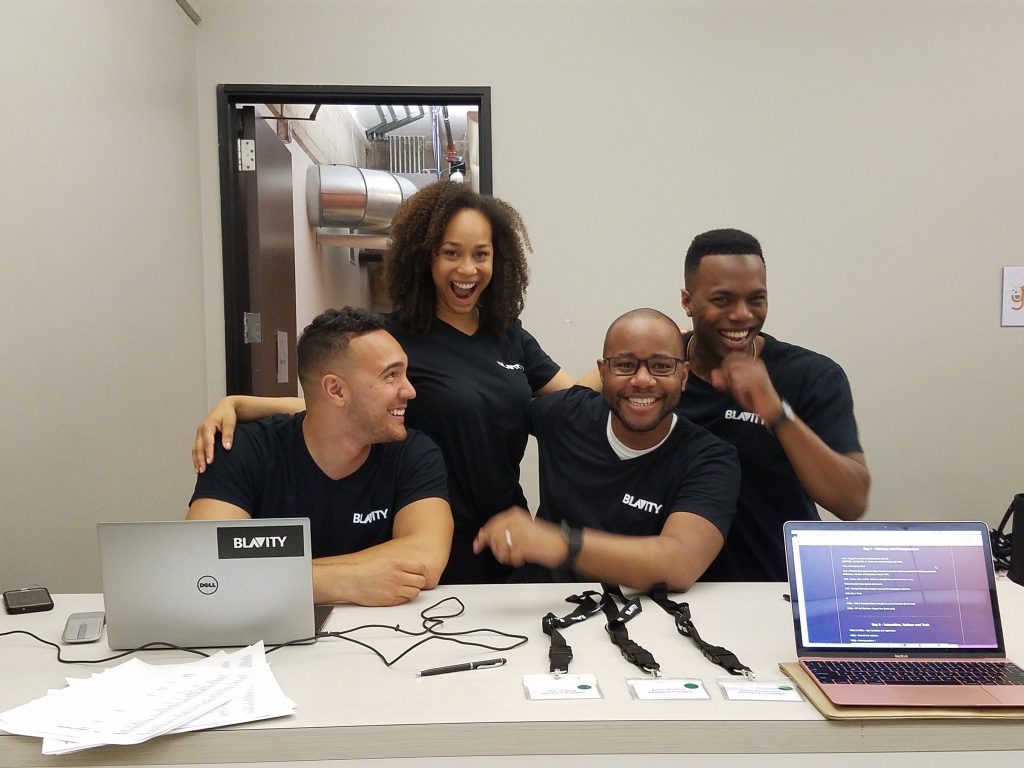 In reflecting on the success we've amassed over the last nine years, we recognize that none of this would have been possible without the unwavering support of our audience. To our readers, followers, contributors, sponsors, and business partners: thank you for being the heartbeat of Blavity Inc. Your engagement, feedback, and encouragement have fueled our growth and pushed us to continuously raise the bar.
Equally important, we extend our deepest gratitude to our remarkable team of talented individuals who have made Blavity Inc. what it is today. From our writers and editors to our designers, marketers, and behind-the-scenes champions, your dedication and passion have been the driving force behind our success. Each Blavity Inc. team member has played a vital role in shaping our narrative and indelibly impacting our community.
Over the past nine years, we have shattered ceilings, defied expectations, and opened doors for countless voices that have been overlooked or unheard. Together, we have sparked crucial conversations, challenged the status quo, and empowered individuals to embrace their true potential. We have celebrated milestones, triumphs, and moments of resilience, always striving to uplift and inspire.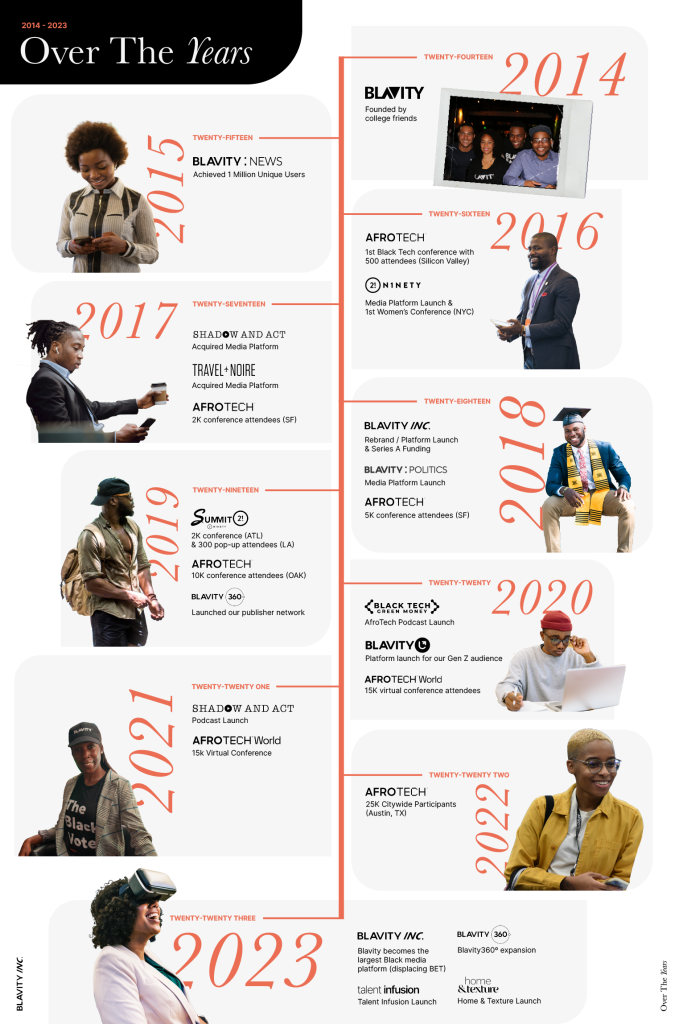 As we embark on the next chapter of our journey, we remain committed to telling untold stories, fostering inclusivity, and pushing for a more equitable future. With your continued support, we are confident that the coming years will be even more transformative and impactful.
And in celebration of our 9th year in business, we are thrilled to unveil another monumental milestone: a high-energy branded commercial that premiered on a billboard in Times Square. This captivating tribute serves as a testament to the unwavering support of our incredible community, showcasing the remarkable stories, voices, and impact that define Blavity.
We extend our sincerest gratitude to our extraordinary community and dedicated team from the depths of our hearts. Thank you for believing in us, standing with us, and being an integral part of the Blavity Inc. story. Together, we will continue to break barriers, redefine narratives, and create a world where every voice is heard, valued, and celebrated. Here's to 9 years of growth, resilience, and excellence!