We here at Blavity Inc. are excited to share some big news that has us overwhelmed with pride and gratitude. Our company has reached a new apex by securing a coveted place on the esteemed 2023 Inc. 5000https://www.inc.com/inc5000, its annual list of the fastest-growing private companies in America. The prestigious ranking provides a data-driven look at the most successful companies within the economy's dynamic segment—its independent, entrepreneurial businesses.
Inc 5000 Methodology
The Inc. 5000 class of 2023 represents companies that drove rapid revenue growth while navigating inflationary pressure, the rising costs of capital, and seemingly intractable hiring challenges. Over the past three years, the 2023 Inc. 5000 companies added 1,187,266 jobs to the economy. Companies on the 2023 Inc. 5000 are ranked according to percentage revenue growth from 2019 to 2022. Being included in the list is a testament to the unwavering dedication, resilience, and innovation within our entire Blavity Inc. community. It's not just a recognition of our company's growth but a reflection of our community's incredible support and passion for everything we do.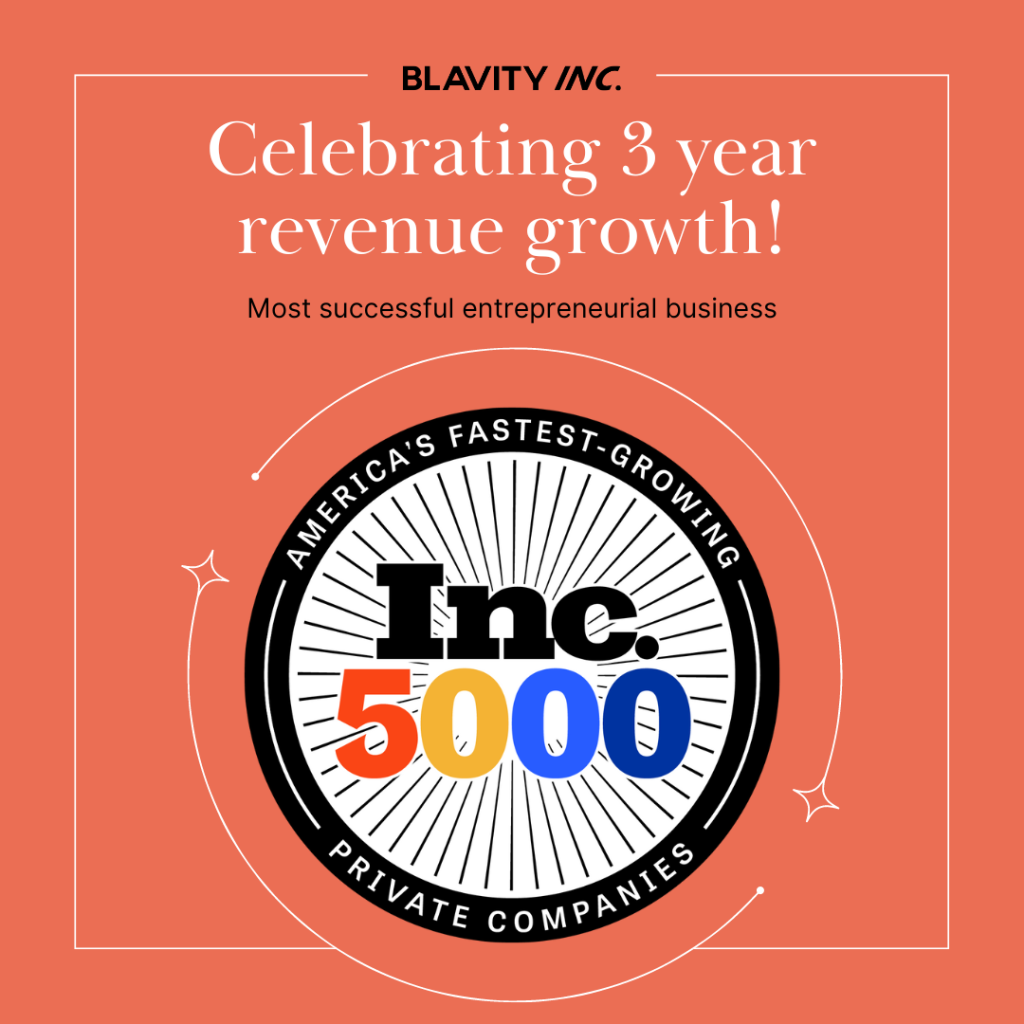 Our Sincere Thanks
At Blavity Inc., we've always believed that our journey is intertwined with the journey of those who stand by us – our community, partners, sponsors, and every individual who believes in our vision. This milestone is not just about us; it's a shared triumph that highlights the power of unity, collaboration, and collective ambition. We extend our heartfelt gratitude to the exceptional partners and sponsors who have been instrumental in this growth.
As we celebrate this incredible achievement, we're reminded that the journey doesn't end here. If anything, this milestone is a stepping stone to even greater endeavors, a promise to continue delivering excellence, and a commitment to nurturing a community that thrives on empowerment and inclusivity.
Lastly, to our remarkable Blavity Inc. community, this achievement is as much yours as it is ours. Your belief in our mission has fueled our drive to innovate and excel. Your unwavering support has helped us overcome challenges, seize opportunities, and push the boundaries of what's possible. Moreover, your passion, enthusiasm, and support have lit the path to success, and we're beyond excited to embark on this next chapter together.
Thank you, from the bottom of our hearts, for being the driving force behind Blavity Inc.'s remarkable journey. Here's to celebrating this achievement, embracing the challenges and opportunities that lie ahead, and continuing to shine as a beacon of inspiration and growth in the dynamic landscape of business and innovation.