The demand for diversity and inclusion in Corporate America has never been higher, as illustrated in a recent survey conducted by The Harris Poll on behalf of the Black Economic Alliance Foundation.
The Methodology
Spanning two days, from August 8 to 9, 2023, the survey engaged a diverse group of 2,025 adults aged 18 and older living in the United States. The online polls leveraged Bayesian credible intervals to ensure data reliability. With a sampling accuracy of within +2.7 percentage points at a 95% confidence level, this robust methodology supports the validity of the survey insights. 
A Unifying Voice Across All Demographics
The survey reveals a striking consensus among US adults. An overwhelming 78% support businesses actively working to ensure their workforce mirrors the diversity of the American population, with a mere 22% in opposition. Notably, this support transcends racial, generational, and ideological boundaries.
In addition, at least 75% of respondents from all racial and ethnic backgrounds, including Whites (75%), Hispanics (78%), and notably, Black respondents (88%), express support. On the political front, support is prevalent across the spectrum. Markedly, 67% of Republicans, 76% of Independents, and a resounding 90% of Democrats endorse these efforts. 
Generational solidarity is also evident, with 74% of Boomers+ (and older), 76% of Gen X, and a remarkable 83% of both Gen Z and Millennials in agreement.
Corporate America Should Reflect the Nation's Diversity
Digging deeper, the data highlights that a remarkable 81% of Americans believe that corporate America should be a reflection of the nation's diversity. This sentiment echoed across demographic groups who support this view, including:
74% of Republicans
78% of Independents
91% of Democrats
Furthermore, across generations, approximately 4 in 5 individuals also agree. For instance, 80% of Boomers+, 81% of Gen X, 83% of Millennials, and 78% of Gen Z voiced their support.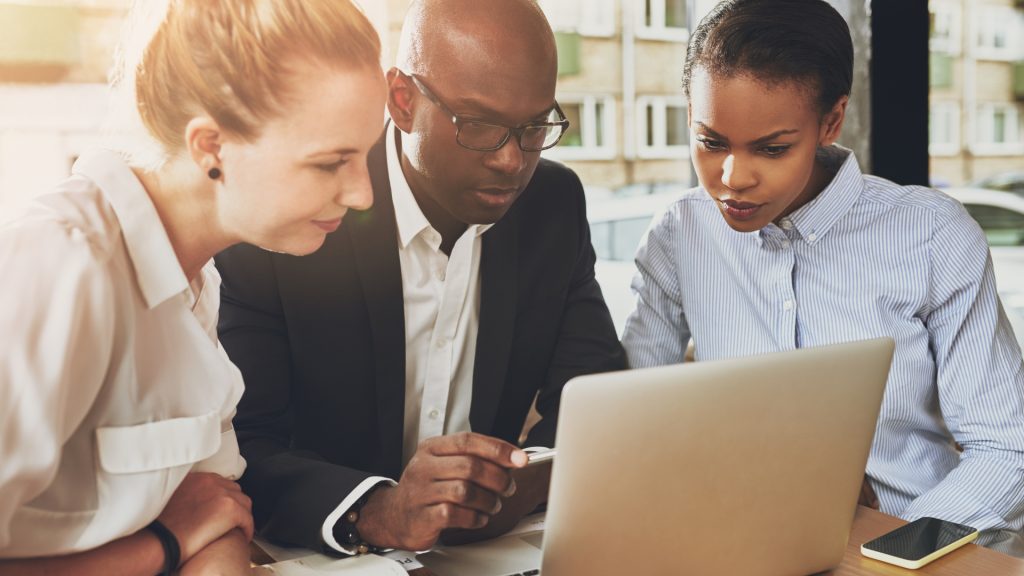 The Positive Impact of Diversity on Business
Additionally, Americans are overwhelmingly optimistic about the positive effects of racial diversity in businesses. They firmly believe that diversity enhances a company's ability to:
(87%) Understand a broader set of customers
(86%) Reach a broader set of customers
(84%) Innovate
(82%) Improve employee performance
(80%) Recruit and hire top talent
(80%) Ensure compliance and manage legal risks
(79%) Boost profitability
(79%) Enhance employee retention
Perception vs. Reality: The Black CEO Paradox
However, a significant perception gap exists regarding the representation of Black CEOs in America's largest companies. While the average American believes that 19% of the top 500 companies have Black CEOs, the actual figure is approximately 2%. This widespread misconception manifests as 38% believing the figure represents between 0%-5%, 24% estimating between 6%-19%, and 37% guessing 20% or more.
Hopeful Youth: A Call for Change
Younger Americans, specifically Gen Z and Millennials, tend to be more optimistic about current diversity efforts. They offer higher estimates (23%) compared to Gen X (17%) and Boomers+ (14%). Nonetheless, when informed of the actual representation of Black CEOs, a substantial majority (71%) of all respondents agree that 2% is insufficient.
Embracing the Challenge: The Path to Equity and Inclusion
Moreover, this data reinforces the importance of continued and expanded diversity, equity, and inclusion (DE&I) initiatives in corporate America. Now, more than ever, businesses have the support and encouragement of the American population to prioritize diversity and reflect the racial and cultural nuances of the nation in their leadership and workforce. 
As a subject matter expert in diversity and inclusion, Blavity Inc. recognizes the urgency and significance of these efforts. We're committed to advocating for a more equitable and inclusive future in the corporate world. Contact us today to learn more about how we can work together to drive greater diversity and inclusion.