In today's fast-paced digital world, brand safety has become a critical concern for advertisers and content creators alike. We all aim to create a safe and inclusive environment, but unfortunately, some challenges disproportionately affect Black-owned media, like our Blavity Media Group division. These challenges range from keyword-blocking bias to outdated software, leading to revenue losses and hindering the growth of Black-owned media and publishers.
Keyword Blocking
One of the major obstacles we face is keyword-blocking bias. This biased practice occurs when advertisers prevent their ads from appearing alongside certain words or phrases to avoid either controversy or being associated with a topic that they think might harm their brand reputation. However, this approach often goes too far, excluding ads from safe and appropriate environments, including relevant news and informative content found on Black-owned media sites. The biased algorithms behind keyword-blocking inadvertently perpetuate systemic inequalities by limiting visibility and revenue opportunities for these outlets.
But just how does keyword-blocking bias impact Black media companies? The answer lies in the lack of ad placements on news articles or websites that cover controversial topics like racial justice or police brutality. Due to keyword-blocking algorithms, advertisements from brands often get automatically blocked from appearing alongside such content to avoid association. As a result, Black media outlets that cover these critical issues, providing valuable perspectives and insights, lose out on advertising revenue.
A report published by Advertiser Perceptions showed that while two-thirds of respondents believed advertising within legitimate news was brand safe, a striking 64% preferred advertising outside of news sites to avoid brand safety issues. This contradiction sheds light on the challenges that Black media outlets constantly face.
As the leading publisher for Black audiences, we've seen up to 37% bias in ad tech miscategorizing our content as violent, sexual, or political for certain campaigns. A few keyword-blocking examples from a recent campaign include the words "unethical" and "unemployment," frequently used in articles that discuss the challenges faced by communities of color. The same campaign blocked the words "racism," "racial discrimination," and "racist." The word "protests" is also frequently blocked. Given the current social and political climate, these words are frequently featured in content across Black-owned media networks, disproportionately impacting each network's ability to earn more revenue. This bias doesn't just affect us – it impacts all media globally. It also forces our network's publishers to reconsider their news or entertainment coverage content due to algorithm-induced defunding by big ad tech vendors.
Outdated Software
Across Black media, brand safety issues and the use of outdated software and tools have led to significant challenges in ad placements. The misclassification or exclusion of Black media content by these outdated systems results in ads not being properly served or even being completely blocked from appearing on Black media platforms. Outdated software often relies on broad and outdated keyword lists or generic categorizations, which can result in misinterpretation and exclusion of Black media content. As a consequence, Black media outlets can struggle to secure advertising revenue as their content is unfairly deemed "unsafe" or "inappropriate" based on flawed algorithms that fail to recognize the cultural context, nuanced narratives, and authentic storytelling within Black communities.
This misplacement and exclusion of ads from Black media not only limits the revenue potential for these outlets but also perpetuates systemic inequalities by hindering their ability to reach broader audiences and share important stories that shape public discourse. It reinforces the marginalization of Black voices and stifles the growth and sustainability of Black media companies.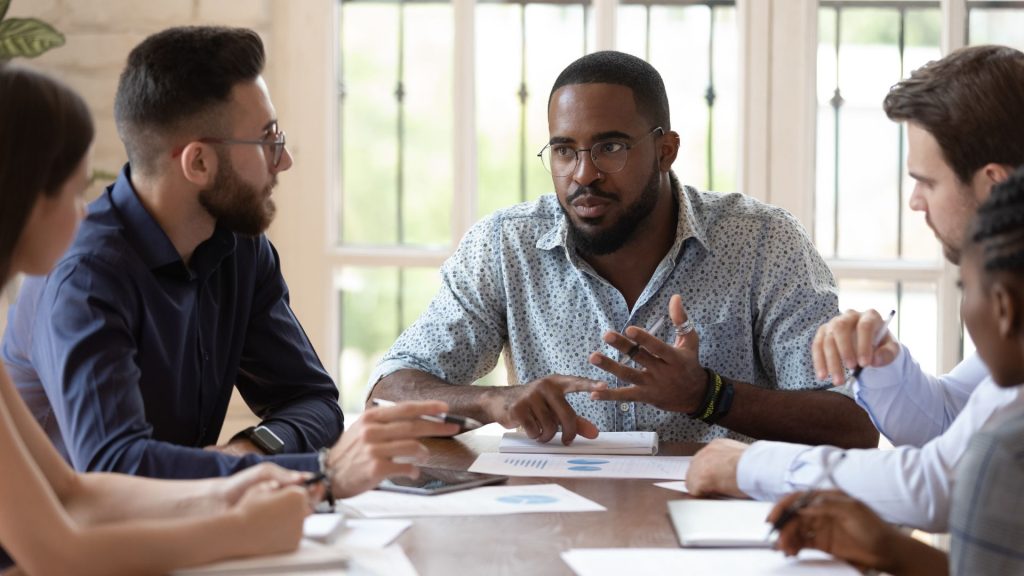 The Important Role of Black Media
The impact of these challenges goes beyond financial losses. Black-owned media companies play a vital role in amplifying diverse perspectives, sharing untold stories, and shaping narratives that are often marginalized or overlooked. When these companies experience revenue losses due to brand safety measures, it affects the entire community. It reinforces the systemic barriers that have historically limited the growth and influence of Black voices in media, impeding progress toward a more inclusive and equitable society.
Addressing these challenges requires collective efforts from advertisers, industry stakeholders, and technology providers. Advertisers must recognize the importance of supporting Black-owned media and advocate for fair and inclusive ad placement practices. Technology providers must invest in developing more sophisticated and unbiased algorithms that accurately evaluate the context and value of our content. Industry standards and guidelines should be revised to ensure a comprehensive approach to brand safety, one that considers the potential bias and unintended consequences that can arise from current practices.
We have the power to reshape the digital advertising landscape by dismantling the barriers Black-owned media companies face. With equitable brand safety practices, updated software algorithms, and investing in the growth and visibility of diverse voices, we can create a media ecosystem that embraces and uplifts underrepresented communities.
Reach out to us today to learn more about how you can support Blavity Inc. in our journey toward a more equitable advertising landscape. Together, we can pave the way for a future where Black-owned media thrives and our stories reach the deserving audiences they serve.