As a Black-owned business that has dedicated itself to prioritizing the happiness and well-being of our audience, we recognize the critical importance of supporting social movements such as Environmental Justice and ensuring racial equity in environmental advocacy efforts. The impact of pollution and climate change disproportionately impacts communities of color, and the need to address the issue and its harmful effects head-on can no longer be ignored.
One may find themselves asking just how imbalanced the effects of climate change are and how we're measuring its impact on people of color. If you fall into that category, your questions are warranted, and the answers may be astounding.
A 2021 peer-reviewed report by the United States Environmental Protection Agency (EPA) found that Black and African American individuals were 34% more likely to live in areas with the highest projected increases in childhood asthma diagnoses. This statistic increases steadily as global warming increases. Moreover, Black and African American individuals were 40% more likely to live in areas with the highest projected increases in extreme temperature-related deaths, which also rise as the effects of global warming escalate.
If this wasn't jarring enough, a 2022 report conducted by the National Center for Biotechnology Information (NCBI) found that Black and Hispanic individuals were shown to experience greater adverse mental health-related outcomes (e.g., anxiety, psychosis, and substance use disorders), as measured by Emergency Department (ED) visits and self-reported symptoms, associated with temperature (heat and cold) as compared to white individuals.

The data was not only shocking but also disheartening. After several internal conversations led by our CEO, Morgan DeBaun, about what could be done to bring about greater awareness on this subject, the Blavity team launched its Environmental Justice and Sustainability Project. This campaign amplifies how we can continue to preserve ourselves and our culture through food and sustainable practices and highlights the ongoing fight for environmental justice. It also breaks down the past and present of Black farming, foraging, sustainable living, and environmental racism. We must continue advocating for a better world for ourselves and future generations.

We've dedicated the month of April to sharing articles, resources, and other content across our website and social media platforms in order to inspire action and encourage our community to join us in supporting the Environmental Justice movement and prioritizing environmental advocacy. Now more than ever, we're witnessing companies across industries, from Patagonia to Mattel, stepping up to the challenge of prioritizing environmental justice and committing to reducing their carbon footprint. However, this isn't the only step that can be taken. Companies must actively consider how their actions impact communities of color, ensuring they are not inadvertently contributing to a cycle of environmental harm.

Additionally, businesses can support local community-led organizations and groups that are already actively working on environmental justice issues. These organizations are often underfunded and overworked and need resources and support to achieve their goals. Finally, corporations must prioritize diversity, equity, and inclusion in their sustainability efforts and involve and include communities of color in their decision-making processes. Our environmental justice project aims to inform and inspire action on these fronts.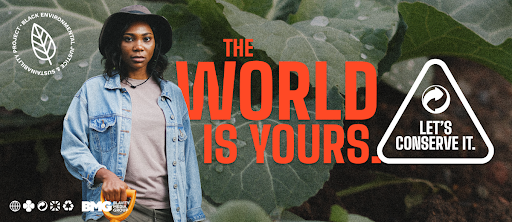 To learn how you can join us on our mission to shed light on how different communities are impacted by environmental harm, consider partnering with us to help bring your Environmental Justice & Sustainability campaign to life. We're optimistic that by working together and centering the voices of marginalized communities, we can create a more just and equitable world for all.